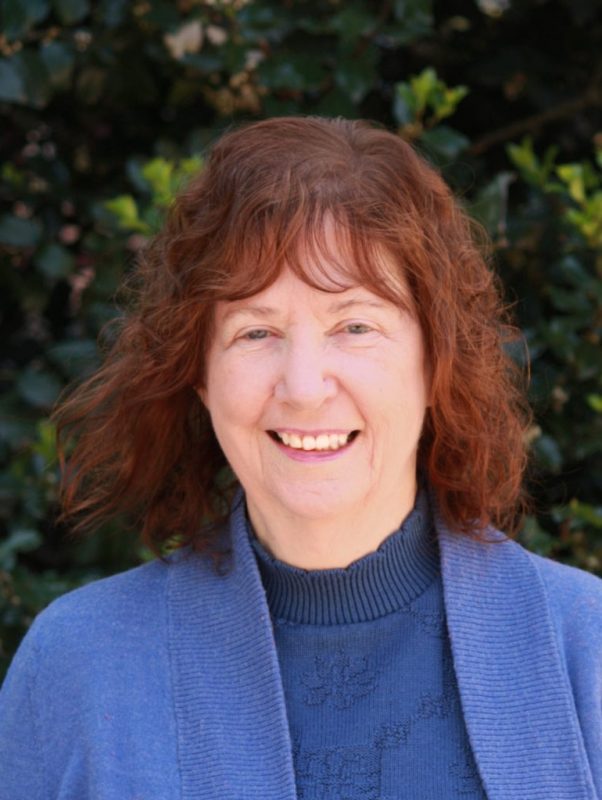 Sandra Storey's first full-length poetry collection, Every State Has Its Own Light, was published by Word Poetry imprint of WordTech Communications in November, 2014. The collection was a finalist for the May Swenson Poetry Award.
Storey wrote poetry from 1980 to 1988, then resumed in 2005 and continues to do so. Her poems have been published in various literary magazines, including the New York Quarterly, Friction (UK), THEMA, The Aurorean and New Millennium Writings. She has been a member of the weekly collaborative workshop Jamaica Pond Poets since 2005.
She can be reached at sandeestorey@fastmail.fm.
Poetry in Community
Storey, who is also known as Sandee Storey, is involved in the poetry community, promoting poetry to the general public. She is codirector of the Chapter and Verse literary reading series sponsored by Jamaica Pond Poets. She also does publicity for some other local poetry related events in the area.
She managed "Tap the Cypher with the Jamaica Pond Poets," a participatory workshop at the Massachusetts Poetry Festival, April, 2012 and Word on the Street monthly poetry reading series, part of the First Thursday art program on local Main Streets, summers 2007-2009.
She organized a poetry reading at the Jamaica Plain Branch Library with the Jamaica Pond Poets in 2008 and persuaded an English for Speakers of Other Languages class to come and present a poem their teacher helped them create.
Storey was interviewed and read two of her poems on WERS radio on the topic of being a poet in an urban environment. Robert Pinsky was also among the poets featured in July, 2013.
Journalism
Storey began the Jamaica Plain and Mission Hill Gazettes in the early 1990s and acted as publisher and editor of the free tabloid newspapers for the next 20 years. She oversaw a staff of 10 and several contractors in producing the newspaper. They were two of the first and are still two of the few newspapers to have Spanish content in it in addition to English. She has been a columnist for the Jamaica Plain Gazette since 2011.
Workshop Leader / Teacher
Storey has been trained in and had experience teaching a variety of writing-related courses over the years.
In 2015, Storey began leading poetry workshops for adults in the Boston area. Under the auspices of City of Boston Poet Laureate Danielle Legros Georges, she began teaching seniors over 62 at Mount Pleasant Home in Jamaica Plain. Now Storey leads them as sponsored by Mount Pleasant Home and leads workshops for adults of all ages at Brookline Center for Adult and Community Education from time to time.
Storey taught journalism at Roxbury Community College in 2008 and was co-advisor of its student newspaper. Prior to getting her first journalism job in 1986, she taught adult basic education, especially English as a Second Language (as it was called then) in a variety of places and later held some administrative assistant jobs.
She taught writing, reading and some test-taking skills at adult education centers and the former Boston City Hospital School of Nursing.
English as a Second Language was what she taught as a Peace Corps Volunteer in Thailand, 1968-1971, first in a high school and then at a science university. She taught part-time for a year in Indonesia after that.
She was trained as a secondary English teacher at Hanover College in Indiana.
Nonfiction
During the 1980s, she co-wrote, with fellow Jamaica Plain resident Georgia Mattison, the non-fiction book Women in Citizen Advocacy: Stories of 28 Shapers of Public Policy, published by McFarland & Co., Inc. in 1992. She has written and published more than 1,000 columns, editorials and articles and editing and overseeing production of more than 500 publications.
Poetry Awards and Honors
"Leaving Early," "Folie à Deux," "'Til Death," and "Anxious, Naturally" introduce four sections of prose by various authors in the What Happened Here anthology, Papercuts, July 2016.
• Mayor's Poetry Program, 7th floor elevator lobby, Boston City Hall, "Green City Summer," April-July, 2015.
• Able Muse Write Prize for Poetry, Long list, 2013, "Folie à Deux"
• Finalist, 2012 Chautauqua literary journal (Dept. of Creative Writing, University of North Carolina at Wilmington) Poetry Contest for a poem, "Emergency."
• Finalist, 2011 May Swenson Poetry Award for full-length poetry manuscript, Utah State University. One of 25 out of almost 700.
• Mayor's Poetry and Prose Program. Poems "Portrait" and "Address" selected to be posted in Boston City Hall Elevator lobbies, Jan.-March, 2008 and again in 2010.
Poem "Postcard from the Taxi" chosen to be paired with visual art in City Hall gallery exhibit, 2010.
• Top Finalist, Poetry Daily/Virginia Arts of the Book Poetry Contest, for "Blend," 2008.
• Honorable Mention, New Millennium Writings Poetry Contest, 2007.